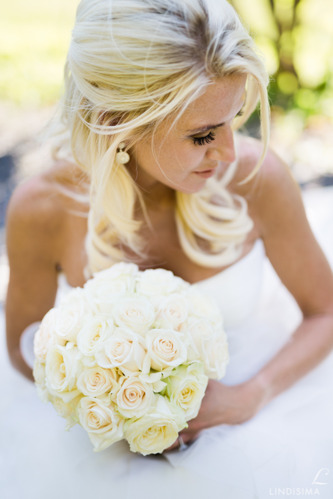 Exclusive and customized wedding planning

WeddingPlanner Stockholm is a full service wedding consulting firm offering exclusive and customized wedding planning services. We will guide you through the whole process up until the honey moon, assist you with parts of the planning or if you prefer we will only be there as a helping hand during your wedding day.
To plan a wedding requires time, energy and focus. The decisions are fun and exciting to make but are many and can sometimes be hard to make on your own.

HOW IT WORKS!
Church or civil ceremony, tent, restaurant or castle, DJ or live band? And when the decisions have been made everything still remains to be coordinated.
 You need time, contacts and experience to plan the perfect wedding day.

The first time, we meet for about an hour of consultation. We will talk about your dreams, expectations and ideas for your wedding. Maybe you have thought about having a special theme during the day or maybe just simply gather all your friends and family for a fantastic weekend of fun events. A barbecue the night before, a spectacular wedding day and then top it off with a relaxing brunch the day after. Or maybe you thought of spending an amazing day together - just the two of you. In this case a "destination wedding" can be a great idea. Many couples choose to go away. The suggestions can be everything from New York to the magical island of Gotland, Toscana or Antiqua...
During the meeting you will also get the chance to meet Mariella and have a look at her many inspirational pictures from weddings she previously has arranged. After having discussed your ideas and needs she will put together a package that suits your needs the best. It can be everything from just a few hours of guiding help to a full service package where all the coordination and planning is included. No wedding is too small or too large. Our large network will help you to make all those decisions a bit easier. We're looking forward to start helping you.