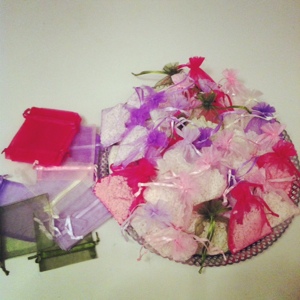 A little while ago I was chit-chatting with a caterer who whined about the 30 emails he had gotten from the last bridal couple he helped.
For some reason I got to think about this today and was interested in how many emails had gone into the last wedding I helped arranging.
The total comes up to 553 – and this is only between me and the wedding couple.

I guess I just want to say that a lot of time and planning goes into arranging a large wedding.

If you're thinking of getting married next summer it is for sure a wise idea to start making reservations for ceremony and reception venues around this time of the year.