The worst weather since 1928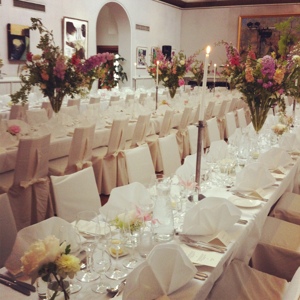 The bridal couple and their 102 Swedish, Polish and English guest of Saturdays wedding had not only to conquer the worst June weather since 1928, but also to conquer the Stockholm Marathon-traffic chaos and the Hillary Clinton-visiting Stockholm-traffic chaos all at the same time. Luckily enough I had a fantastic team with me throughout the whole day.
My warmest Thank You to Sofie for your perfect help, Ulla-Britt at Ulriksdals Slottskapell for your patience, Alicia for your positive energy and last but not at all least Johan and his great team at Högberga Gård.
Looking forward to see pictures of this very memorable day.
Congratulations and many kisses to G & S!